Life Insurance, Burial Insurance, Funeral Insurance, and Medicare Supplement Insurance in Bel Air, CA
Sure, we all know that Bel Air has a few celebrities and their homes in the hills, but there is more than just celebrities in this high-class town. Ever visited the historical landmark Beverly Hillbillies Mansion? Yup, that's in Bel Air. Take in the amazing views from Getty View Park. Or relax and play 18 holes at the Bel Air Country Club. But no matter what you do, be sure that you have the right insurance in place to continue to enjoy these great locations.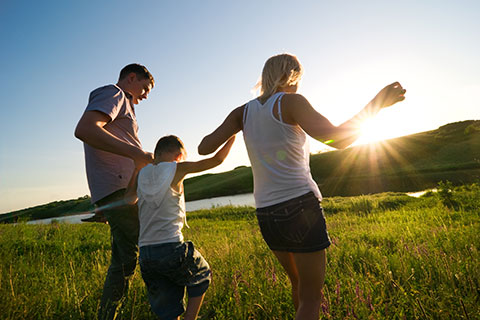 Funeral And Burial Insurance
We know is that saying goodbye is expensive. The costs exceed basic funeral expenses, which can average between $7,300 and $9,300. Often times there are outstanding debts, medical bills, legal fees and potential tax liabilities that are added on top of traditional burial expenses. By having burial insurance, you keep your family from having to deal with the details and financial concerns of final arrangements at a time when they're least capable of doing so. It could be the best gift you ever give them.
Disability Insurance
What happens if you can't work? That's a question that most of us never contemplate, let alone make provision for in our daily lives. A long or short-term disability can financially cripple a family. Your income is truly the most valuable and irreplaceable asset you have. Don't learn the hard way that you need disability insurance, call a Legacy Partners agent today and learn what options you have.
Life Insurance for Bel Air Residents
If you have life insurance, you understand how important it is, and if you don't have it, you're missing out on one of the most important parts of your life plan. Whether you need life insurance for just a specific period of time, or want to have life insurance coverage for the long haul, Legacy Partners has the right life insurance option for you. Don't let your future plans go by the wayside. Protect your plan, protect your legacy, and get the right life insurance by calling Legacy Partners today.
Medicare Supplement Insurance in Bel Air, California
Why do you need additional insurance if you qualify for coverage under the program? There are out-of-pocket expenses, and they can be considerable. There is a deductible for each benefit period that is over $1300, and there can be very large copayments for hospital stays that exceed 60 days. Medicare supplemental insurance can fill this gap. Call Legacy Partners today and they can help you get supplemental insurance that fits your budget and covers the gaps.