Medical Insurance, Obama Care Insurance
The federal Patient Protection and Affordable Care Act (Affordable Care Act), occasionally referred to as "Obama Care", provides the framework, policies, regulations and guidelines for implementation of comprehensive health care reform. The Affordable Care Act expands access to quality, affordable insurance and health care.
If the enrollment for the health plan is performed within a government-run marketplace for insurance, it is known as an on-exchange health plan. If the enrollment does not take place within the government-run marketplace for insurance, it is known as an off-exchange health plan.
Plans sold off-exchange must offer the same essential health benefits as plans sold on the exchanges, but the primary difference between buying plans on- or off-exchange is that only on-exchange plans are eligible for government subsidies. These subsidies, however, are only available to certain income groups and then only if their monthly insurance premium exceeds a predetermined portion of their income. Cost-sharing reduction plans are also only available on exchange for low-income individuals.

You may be eligible for Medi-Cal or Low-Income Health Plan.
Contact us to find out more.
Qualifying for financial assistance depends on your household income and family size.
Charts below will help you determine if you qualify for financial help.
2020 Health Benefits table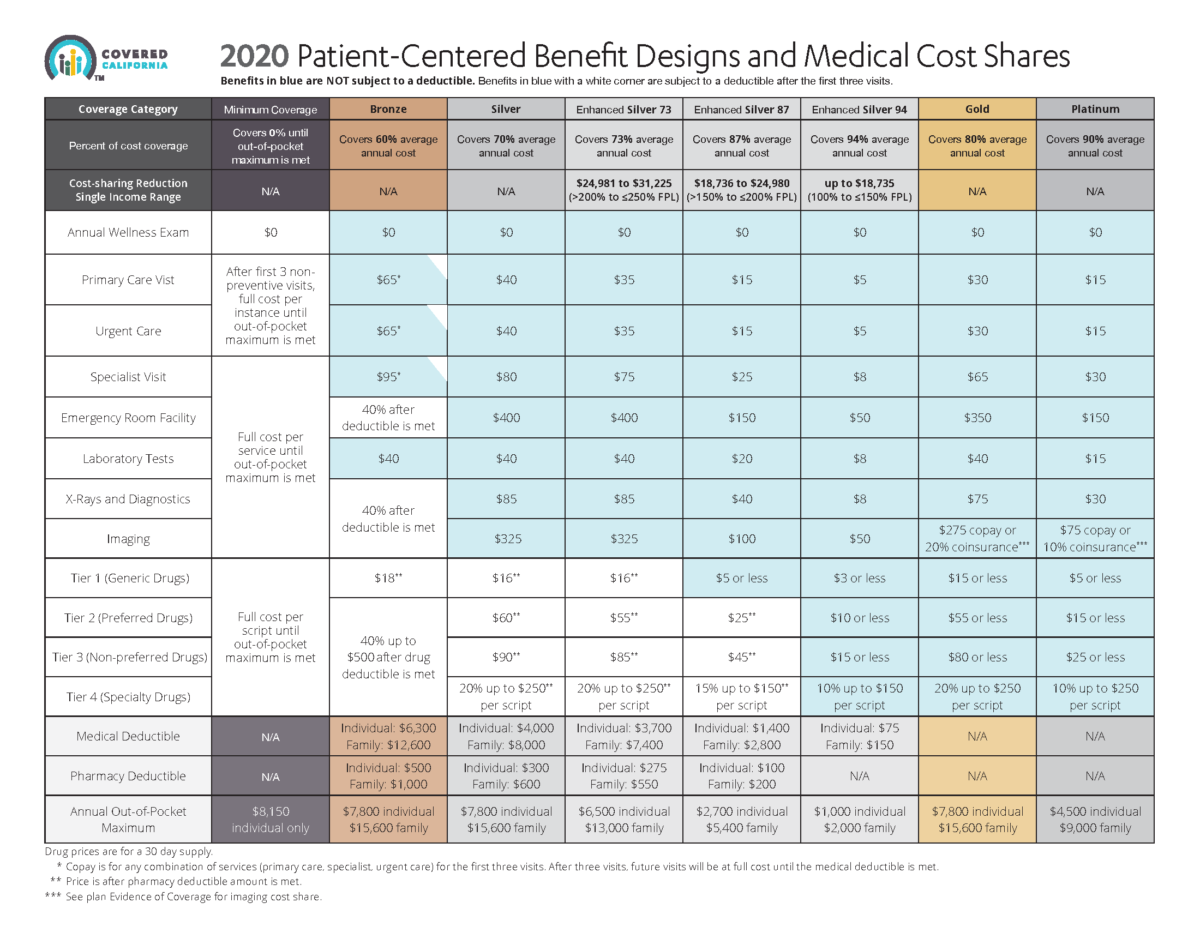 Chart for Federal Poverty Level Guidelines for the 2020 Benefit Year