Business EXIT Planning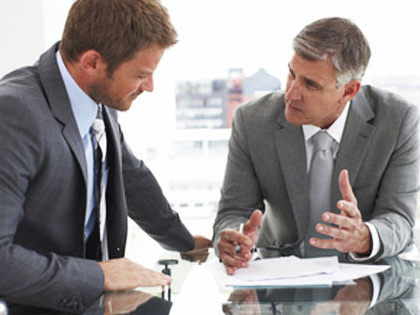 Do you have a partners in your business?
Are you or your business protected against the unexpected?
Is your family protected from the added stress of worrying about the business during already difficult times?
Buy-Sell agreement creates a market for the business when a co-owner dies, becomes disabled or leaves the business.
Legacy Partners Insurance can help you structure a properly and adequately funded plan with life and disability insurance.  This will provide you a solid landing platform for exit plan – not only for you but the people who depend on the future of your business.
How to protect your …?
Family – protect yourself by obligating co-owners to buy your interest in the business for a set price and providing them the funding to do so if you die, become disabled or leave the business.
Co-owner-get protected by providing them the opportunity and funding to purchase the business interest of a deceased, disabled or departing owner.
Continuation – set the price and terms of a sale when an owner leaves the business.
Business – protect the business by preventing unwanted transfers to parties that might be unqualified or contentious, by limiting transfers of an interest in the business except under limited circumstances.
Estate – fix the value of your business interest for estate tax purposes if the price meets IRS guidelines at the time the agreement was signed.
Buy-Sell Strategies
You, as a business owner, need to plan for future unexpected events that may affect your business from current and long-term financial goals.  A funded buy-sell agreement is an essential planning tool to help you enhance the stability and financial value of your business.
Buy-sell agreement can:
Prepare departing owners a market and price for an asset that might otherwise be hard to sell.
Enables remaining owners to prevent an unqualified individual from acquiring an interest in the business.
Reduce business disruptions resulting from disagreements among owners at various triggering events.
Offer assurances to employees, customers, suppliers and creditors that the business will remain strong through owners' transitions.
Assist owners use their business as a source of retirement income.
In our experience, people who have these agreements in place contain a surprising number of inaccuracies due to the fact they are often filed away some time ago and never revisited again. By correcting these today, you will be able to enhance the stability and value of your business.