Health Insurance, Business Overhead, Disability, Life and Dental Insurance Experts for the Encino, CA Community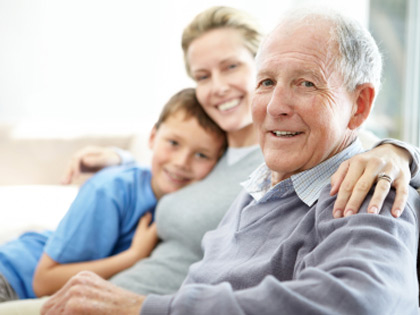 The search is over if you have been surfing the Internet looking for a reliable resource for health insurance in Encino, California. We bring an extraordinary level of experience to the table, and we fully understand health insurance laws as they apply to the state of California.
A lot of people would say that Encino is the epicenter of the San Fernando Valley, and it is definitely a desirable neighborhood. Countless famous people have called Encino home, including Johnny Carson, Ron Howard, Tom Petty, John Wayne, and John Travolta, just to name a few.
We have developed relationships with many clients in the San Fernando Valley over the years, and we look forward to making new friends in the future. Simply put, for health insurance and dental insurance in Encino, California, Legacy Partners is the name you can trust.
Life Insurance
It is important to carry the appropriate level of life insurance, regardless of your age. In fact, this type of coverage is particularly important for younger families that rely on two incomes to make ends meet. We offer term life insurance that can be the right choice for people in this position, and you can also obtain whole life insurance and universal life through our agency.
Business Overhead Insurance in Encino, California
The San Fernando Valley is full of creative, ambitious entrepreneurs. If this describes you, and you run your own small business, you should protect your interests with business overhead insurance. When you have this type of insurance, the company will pay your business overhead if you become disabled so your enterprise can remain afloat until you can return.
Funeral Insurance and Burial Insurance
Final expenses can be quite significant, so you take the burden off of your family members if you have funeral insurance and burial insurance in place. We can connect you with the coverage that you need, and you won't pay a penny more than you have to for your Encino funeral insurance.
This is because of the fact that we have relationships with a number of different insurance providers. They compete for your business, and you can choose the lowest premium that is being offered for your burial insurance.
Contact Legacy Partners Today!
Now is the time for action if you are thinking about health insurance, funeral insurance, business overhead insurance, or life insurance as an Encino, California resident. We can be reached by phone at 855-966-6884, and you can click this link to request a quote.
Encino Client Testimonial
"I had just moved to Encino when I started shopping around for an insurance broker not just for my health insurance needs, but my life insurance needs as well. After deciding to leave corporate America and traveling all the way from New York, I was starting a business from scratch. My previous employer had provided me with ample health insurance, as well as a $100,000 life insurance policy. They also had a $50,000 disability insurance policy. Paul Arakelyan and his staff at Legacy Partners Insurance & Financial Services Inc got me the right quote for all of my insurance needs. The one thing that anyone who visits their office will notice is how much emphasis they put on trying to understand precisely what your needs are, so that they provide you with the right policy quote. Check them out, you will love them too." – Benjamin S. Encino, CA
---